We all have those extraordinary people in our lives that we admire and inspire to be. In the tech startup world, there are hundreds of examples of innovators beyond the household names of Jobs and Zuckerberg, working day and night on their companies and seeing tremendous growth. Business Insider looked at over 100 innovators in Silicon Valley and compiled a definitive list of who's who in tech startup. Here's a closer look at five of the most innovative, creative, and inspiring entrepreneurs and the businesses that catapulted them to success:
Ross Mason
Founder, Mulesoft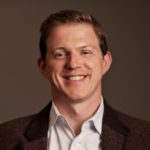 Mason's mission in creating Mulesoft is to connect all of the world's devices in seamless, integrated cloud applications. Mulesoft began as a side project in 2003; Mason was a corporate developer, and in a struggle to make his applications all talk with one another, Mulesoft was born. Ten year later, it seems his struggle is over, as Mulesoft has already seen a $1.5 billion evaluation, as Mason and company work to have all the world's technology work together as one.
Aarthi Ramamurthy
Founder, Lumoid



Ramamurthy's company Lumoid is a YCombinator protégé specializing in "try-before-you-buy" rental service. She began her company by renting out photography equipment for those who couldn't afford the pricey lenses. The company then expanded to other high-cost gadgets, such as drones and wearable technology. The idea and training for starting Lumoid began back when Ramamurthy was working for Netflix: "Netflix taught me how to create a healthy team and ability to recruit and retain top talent." Ramamurthy is not just an innovator in the renting technology world, but also seeks to be an inspiration for all women in startup, encouraging more females to major in computer sciences and close the tech gender gap.
Eric Migicovsky
Founder, Pebble



Eric Migicovsky is the brains behind Pebble, a company that created one of the earliest iterations of the smartwatch. Eric and his friends built their first prototype in 2012, thanks in part to a successful Kickstarter. (In fact, Eric's smartwatch is the most funded project in Kickstarter history, raising $14 million.) As both an entrepreneur and engineer, Eric combines his passion for creative innovation and sleek design into his wearable technology. Even with the launch of the super competitor Apple Watch, Pebble keeps on adding new features to its products and has stayed relevant and profitable, which is exactly where you want to be in your respective, competitive market.
Josh James
Founder, Domo


Josh James built Domo in stealth mode for almost five years. James wanted to give CEOs and executives an easy way to manage their company's data when they felt locked out of important information. Domo strives to make data accessible to the executives who need it most. It seems that James' five years of stealth work has paid off – Domo is currently valued at $2 million. Before Domo, James was the CEO of a company called Omniture, which he sold to Adobe for a whopping $1.8 billion. He's consistently named one of the "40 under 40" to watch in the entrepreneurial world.
Dheeraj Pandey
Cofounder, Nutanix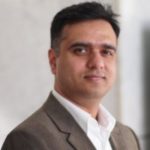 Pandey's company Nutanix took off so fast, that other startups in Silicon Valley commonly say they want to become "the Nutanix" of their respective markets. Pandey's storage company is valued at $2 billion, after receiving important investments from Lightspeed Venture, Blumberg Capital, and Goldman Sachs. Before founding Nutanix, Pandeey worked for Oracle and Aster Data; he's constantly recognized for his entrepreneurial spirit and drive, and it's well-earned. One look at Pandey's success will make any of us want to put in some extra hours perfecting our own brilliant ideas.