2015 was a huge year for so many startups. We saw the market grow, expand, and adapt to new technologies in an exciting, inspiring way. With the trend moving towards mobile technology, startups that took advantage of the mobile app space thrived. On top of this, many newcomers emerged as alternatives for shopping, chatting, dating, and even getting a ride. The three companies below are not the first in their respective markets, but they're promising to be the newest, most innovate, and, as the past year of growth has shown, the best in their field. While these companies might not be as universally known as their giant competitors, they all prove they have staying power, as users are giving these three emerging companies a chance:
Lyft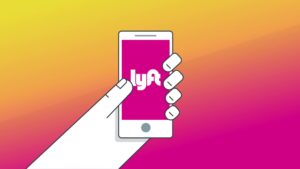 Just as Uber rose as an alternative to taxis, Lyft is the alternative to Uber. Launching three years ago in San Fransisco, Lyft promises to be the "laid-back" version of Uber. In 2015, Lyft saw $1.2 billion in gross revenue, proving that not everyone out there is completely obsessed with Uber. So why choose Lyft over Uber? Just look at their mission statement: "We Treat You Better." Lyft is unique from Uber in that it lets passengers tip their drivers – giving the drivers more incentive to provide better service. And unlike traditional taxi operations, Lyft encourages passengers to interact and converse with their driver (when the company first launched, drivers were encouraged to greet passengers with a "fist bump.") That laid back attitude still sticks, making a Lyft ride overall more relaxed and pleasurable than Uber – at least, that's their goal. "Uber has in many ways created the category, and with that comes some serious frustrations that Lyft is looking to solve," Hugh Tallents, a brand strategist, told the LA Times. "It makes it a much more human interaction, and I think people have been craving that."
Periscope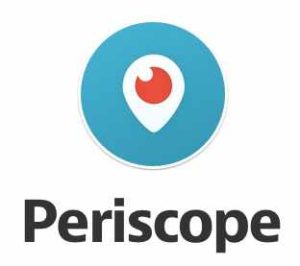 Periscope launched in a huge way in 2105 when early in the year, Twitter acquired this live-streaming video service before the product even launched. With that sort of promotion, Periscope saw 1 million people create accounts within 10 days of its launch back in March. Why was Twitter so behind Periscope, when other video apps, such as Vine, YouTube, and Twitch already offer video sharing and live-streaming? "If Twitter is a way to instantly know what someone's thinking, Periscope instantly shows you what they're seeing," Josh Constine at TechCrunch explains. "Twitter's top styles of tweets would be even more vivid with live-streamed video." So, Periscope is the video alternative to Twitter – at least, that's the way it's been branded, and that's the way the company exploded so quickly in 2015. Now, more than 10 million users have created Periscope accounts, and two million reportedly use the app every day. With numbers like those, Periscope has some serious staying power and potential to become the definitive way to live-stream video.
Jet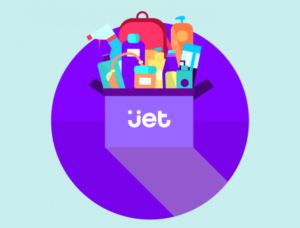 Jet, quite simply, is the alternative to Amazon. It's an ecommerce startup that offers unique pricing deals, including a discount for shipping multiple items in one order (which they call "smart cart"). Jet is run by Diapers.com co-founder Marc Lore, and already has seen an evaluation of $1.5-2 billion. The site began as a free service with an option to become a paid user (a la Amazon's "Prime" membership), but they abandoned that idea and decided to instead focus on quality pricing. Jet claims this new business model is more "retail and brand friendly" by providing fair prices for products, but enticing customers with the "smart cart" option and cheap shipping offers. This shipping discount might be the way Jet becomes more of a competitor to Amazon, who requires a Prime membership to take advantage of shipping discounts. Dispute the struggles, Jet still holds a high evaluation and is hitting hard on its marketing efforts, with TV spots and large outdoor ads. It's an explosive, earnest start to a company trying to take on The 4th ranked website in the U.S.