We all love dating apps. Just last year, the percentage of American adults using dating apps tripled. It's easy to see why: messaging and then meeting a potential love interest is now just a few phone swipes away, making it easier than ever to find a connection. It also opens up hopeful singles to a whole slew of mismatches, which makes navigating these dating apps sometimes a chore.
The popular dating app Tinder has definitely been revolutionary in taking online dating off the screen and into your phone – and much more likely, into real life. However, Tinder's also been criticized for its sleaziness, unpredictable matches, and lack of long-term relationships. Luckily, there are now many more dating app alternatives to Tinder, as dozens of developers have jumped on the dating-app bandwagon and improved on Tinder's model. Don't know where to start in the smartphone dating app world? Check out these three unique, new startup apps all dedicated to help you find that special someone:
Bumble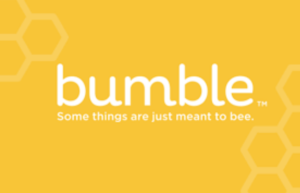 The Bumble app comes from the same minds behind Tinder, but with a much different approach: women are now in charge of how potential matches communicate. It works similar to Tinder, where matches swipe right to approve, and it's even linked to Facebook, so all of your info and photos are automatically synced into the app, but here's the difference: only the women are allowed to start a chat. If, for some reason, the woman doesn't respond to her match in 24 hours, then the match is lost,  which acts an incentive to "actually make connections, rather than playing the 'who'll make the first move' waiting game." Men seem to be fans of the app too, as it takes the pressure off cheesy pickups and bad first lines. If you like the look and mechanics of Tinder, then you'll like Bumble, as long as you're on board with ladies making the first move.
Happn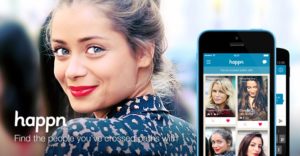 Happn  is the definitive app for making a connection with people you literally cross paths with. No, it's really that simple – every time someone crosses your path in real life, they show up on your timeline in the app. Instead of swiping, Happn works more like a map, showing you matches who are nearby with their pertinent info – age, name, and profession. Happn is the only app that lets you see the people you just keep running into over and over again, but haven't worked up the courage to say hello to. Happn is there to give the user a little nudge to make the first move, or to buy their coffee order when you see them waiting in line. Most users have shared that it's only good for hookups, not anything serious. But, it can also be a great tool for helping shy being more brave to talk to people in real life that you always seem to be running into. Happn gives a second chance to misconnections!
Coffee Meets Bagel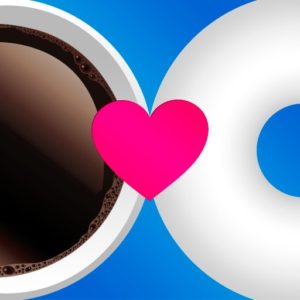 Coffee Meets Bagel is like an mash-up of all other dating apps combined: it borrows the best-working features from other dating apps and places them all into one unique experience. A user on CMB is only shown matches who have a friend in common with them on Facebook, so they're only one degree of separation away from a real-life run in. However, instead of swiping to your heart's content and making multiple matches, on Coffee Meets Bagel, you're only allowed one match (lovingly called "a bagel") per day. You can either accept or pass on your daily match, which makes the user stop and consider their potential match a bit longer than most dating apps. If both users accept their daily match, a chat window opens up. This app seems like a milder version Tinder, with matches only based on your Facebook friends, and only one match a day. CMB reports that because of this, users on their app reportedly make more real-life connections than its competitors.