We all want to make the world a better place, right? Easier said than done, especially amid recent years of economic turmoil, global conflict, climate change…you name it. In fact, it's probably overwhelming to think of all the bad stuff, and will make you curl up under the covers and not face the world for the next decade and just hope everyone can sort their stuff out.
Or: you can focus on all the good that has been done to save this place we call home. Global poverty is the lowest its ever been, universal health care is common in many countries, and technology is making us more connected than ever. And ­– there are dozens of start-up companies that are helping this cause, and the trend is growing. "With transparency and social responsibility taking helm, the rise of the responsible business model is apparent as new companies take form, grow, and become household names," says Sarah Peyok for Brave One Agency. So take a deep breath, remove the blanket covers, and read about four companies that are doing social good:
Hampton Creek
Hampton Creek is trying to change the world from the inside – inside our bodies, that is. This San Francisco-based company is focused on using plant-based alternatives for all the foods we consume that are terrible for our body. As CEO Josh Tetrick says, "I want to get rid of s**t food that's bad for our bodies and bad for the planet." And it seems like they're on the right path: supported by Bill Gates, Hampton Creek has already made $25 million in funding to help make popular foods, such as mayonnaise, better for our bodies. Says Brave One Agency: "Hampton Creek's mission is something every humanitarian (and vegetarian) can support."
Watsi
Watsi is a medical crowdfunding start-up that's more charity than a company (it was the first nonprofit to be included in Y Combinator). Watsi functions like most for-profit startups, except for one detail: the money Watsi raises goes right to hospital patients. Watsi's process is simple: users can read about patients on Watsi's website, select a patient to support, and instantly make a donation towards that person's medical costs. Watsi has only spent $135,0000 and raised $1.2 million in donations (which means for every dollar Watsi has spent, nine dollars in donations went right to a patient. Which is pretty cool.)
Moneythink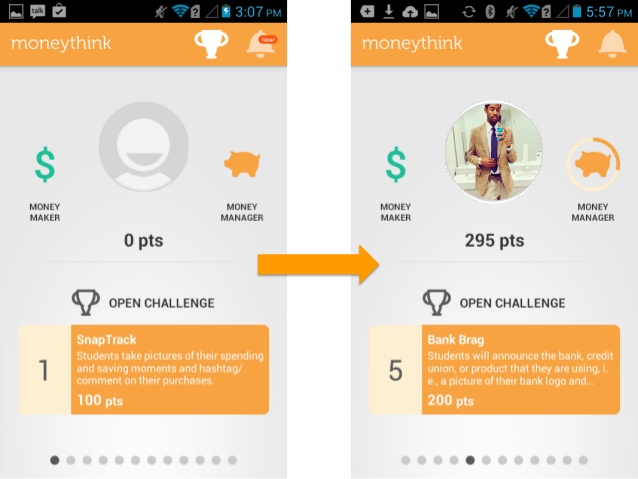 Moneythink is another nonprofit that's goal is to help inner city students understand finance. Moneythink operates by training volunteers (over 1,000) to mentor inner city kids, mostly 16-18 year olds, ones who might already have part-time jobs and need to learn how to manage their money. Established in 2009 while founder Gounder was still in college, Moneythink is now a nationwide program and has reached over 8,000 teens. Gounder hopes to soon build an educational finance app, as 40% of U.S. teens now use smartphones.
Changebowl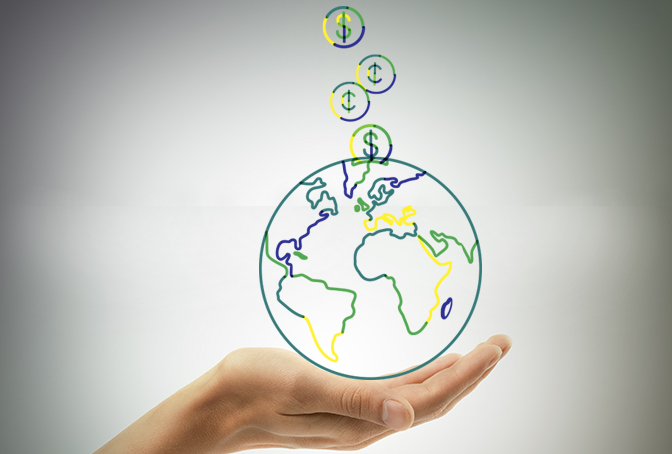 Changebowl takes all of those pennies and coins you shove into your wallet and puts them to good use. For every purchase you make, Changebowl will round up your change to the nearest dollar, and pool the excess money into a personal savings account. The savings account is then linked up to the charity of your choice, giving you a hassle free way to donate to the causes you care about the most. "A lot of people, especially millennials or kids out of college, don't have a lot of money, but they still want to do good," says co-founder Crista Moldonado. "They feel like writing a $10 or $20 check is not going to mean much, but these things can add up. The idea is to make this a younger user group that can then contribute to things they care about and are passionate about."